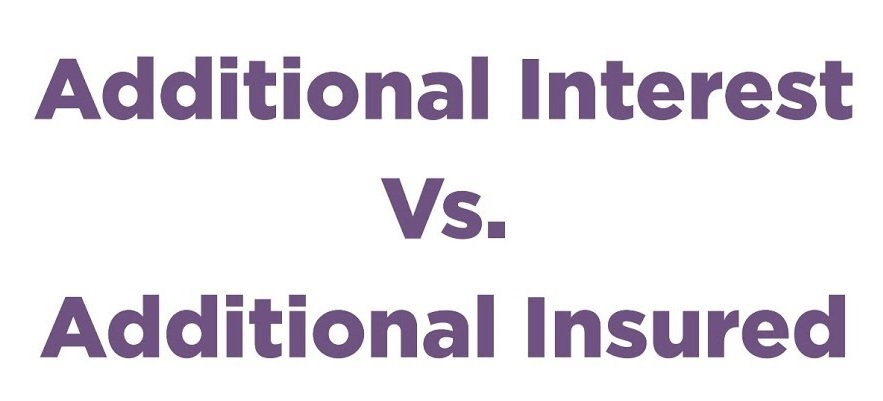 It appears the Villas HOA, its property manager and particularly the association President, Tyler Gilmer, continue to confuse and harass members regarding insurance coverage.
On June 1, 2020, Tyler sent out a note reminding all members of the requirement to maintain property insurance in accordance with the CC&R's. However, Tyler went on to recite the bogus requirement that the HOA be "named as a co-insured" under the policy and it is on this subject that ignorance is bliss, or not, as will be explained.
First and foremost, the HOA has no ownership interest in our individual properties. Therefore, the HOA cannot (and should never) be listed as an Additional Insured on a homeowner's policy. It is though permissible for a member to seek an endorsement of the insurance policy to list the HOA as an Additional Interest.
So, what is the difference between an Additional Insured and an Additional Interest? While it may appear the terms are interchangeable or similar they have very different meanings and consequences. An Additional Interest is a party who is interested that a property is insured, but does not have any ownership in the property and, therefore, cannot and should not be listed as an Additional Insured.
To be clear, having a policy endorsed to list the HOA as an Additional Interest does not provide any coverage to the HOA (nor should it) because the HOA does not own the unit; the HOA just has an interest in the owner having insurance.
In conclusion, the sole purpose of the HOA being listed as an Additional Interest on the homeowner's insurance policy is to ensure compliance by members. Let's say a member provides proof of their property insurance to the HOA but a week later decides to save a few bucks and cancels the policy; now the HOA would be notified if the policy cancels.
Compliance is the responsibility of each individual member but when a policy is up for renewal might be the time to ask the insurance carrier to make an endorsement listing the HOA as an Additional Interest.